The North San Juan Community Center is a community gathering place that celebrates good friends, good times, good health, and good cheer.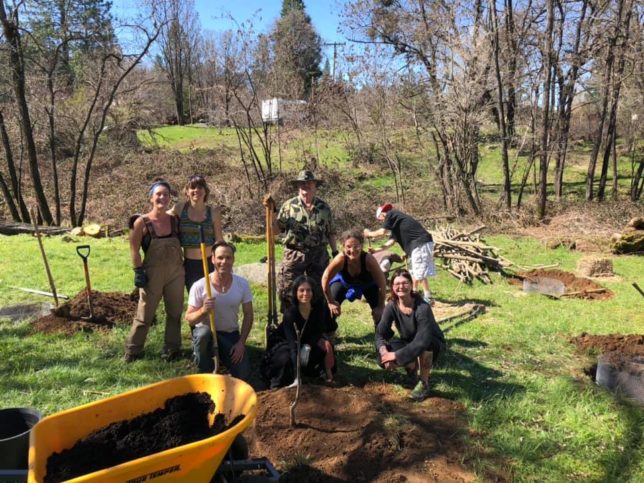 Good Friends– Having a central, public place for people to gather and connect is instrumental for a strong, resilient community. Central gathering places serve as a hub to connect with old friends, meet new ones and forge stronger bonds of connection through memory and experience. We facilitate this by offering a place for people to create and get involved in molding public space- an awesome way to connect with neighbors as well as impart a sense of belonging.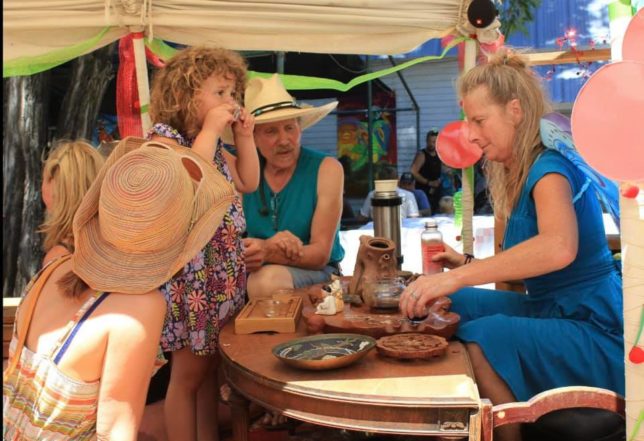 Good Times– We are dedicated to continuing annual traditions that celebrate the seasons, the past and the future. Hosting the (124th as of 2019) annual Cherry Festival, annual Harvest (buck) stew, Easter egg hunts, weekly summer farmers market, building and garden projects, collaborative art and more. Proudly, live music and song jams are a regular occurrence at our gatherings.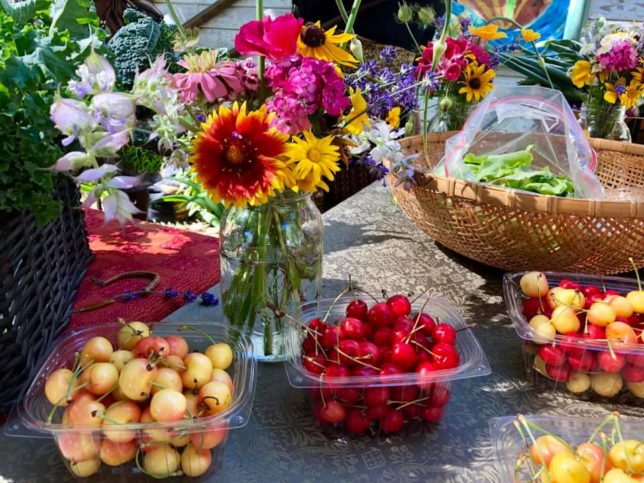 Good Health– At the center of a healthy community is people-care and wholesome, nutritious food. The Community Center offers a weekly Community meal, once monthly food bank distribution center, weekly summer farmers market with local, organic farmers and bakers, free community produce share stand, open sourced vegetable and pollinator garden as well as a fruit orchard, a winter warming shelter with free hot meals during harsh and inclement weather, annual free Thanksgiving feast and more. For exercise and play we have a park with playground and ample grass space. Additionally, we have a full size basketball court that also serves as a space for skateboarding and roller skating.
Good Cheer– Wholesome, family friendly events, such as free game nights and potlucks, movie nights, celebration feasts, music and more. We strive to create an environment that is welcome to all and inspires good fun and happy memories. Hearing the stories from long time locals about their experiences at the community center (formerly the North Gold Senior Mountaineers) continually inspires us to invest in this gem of a gathering place.